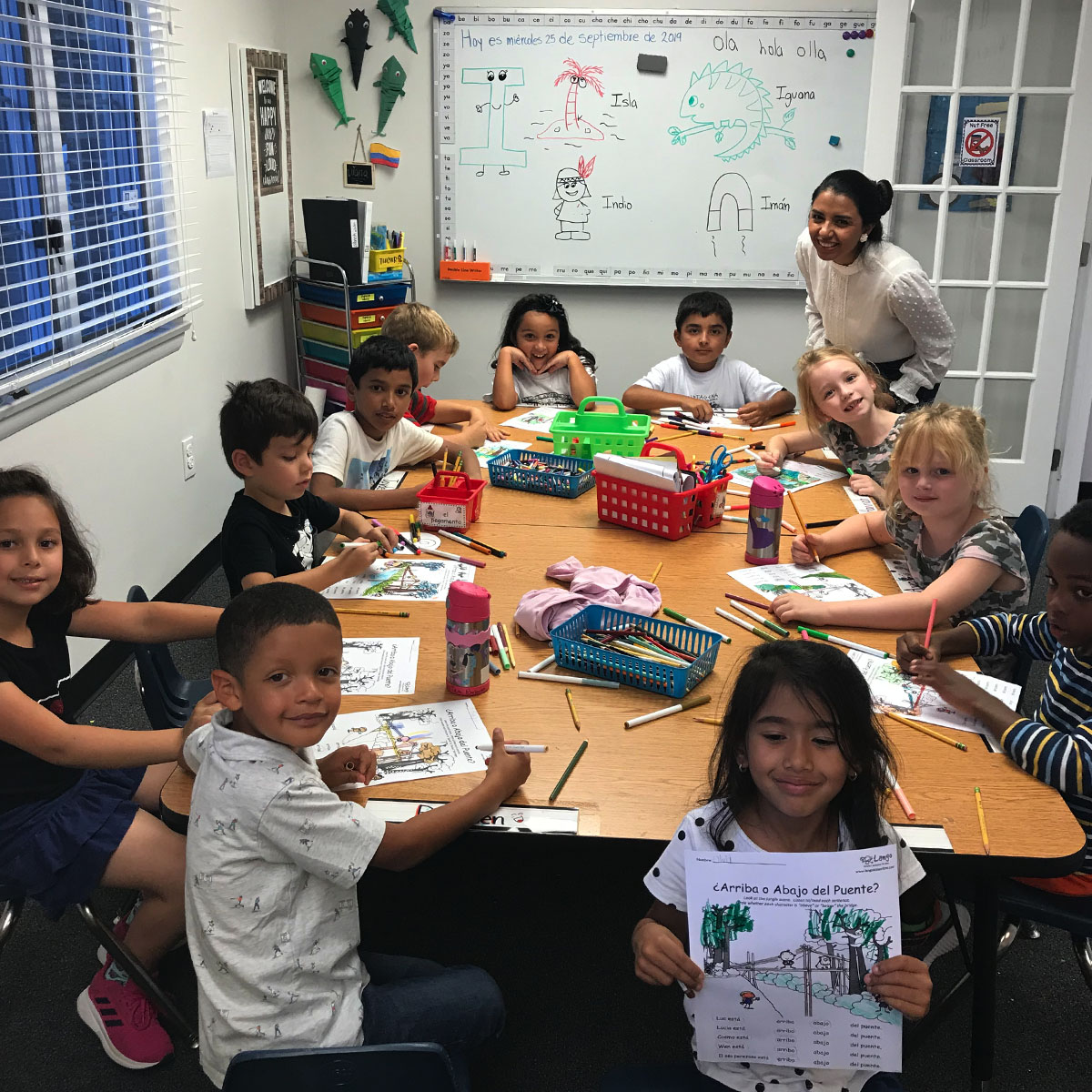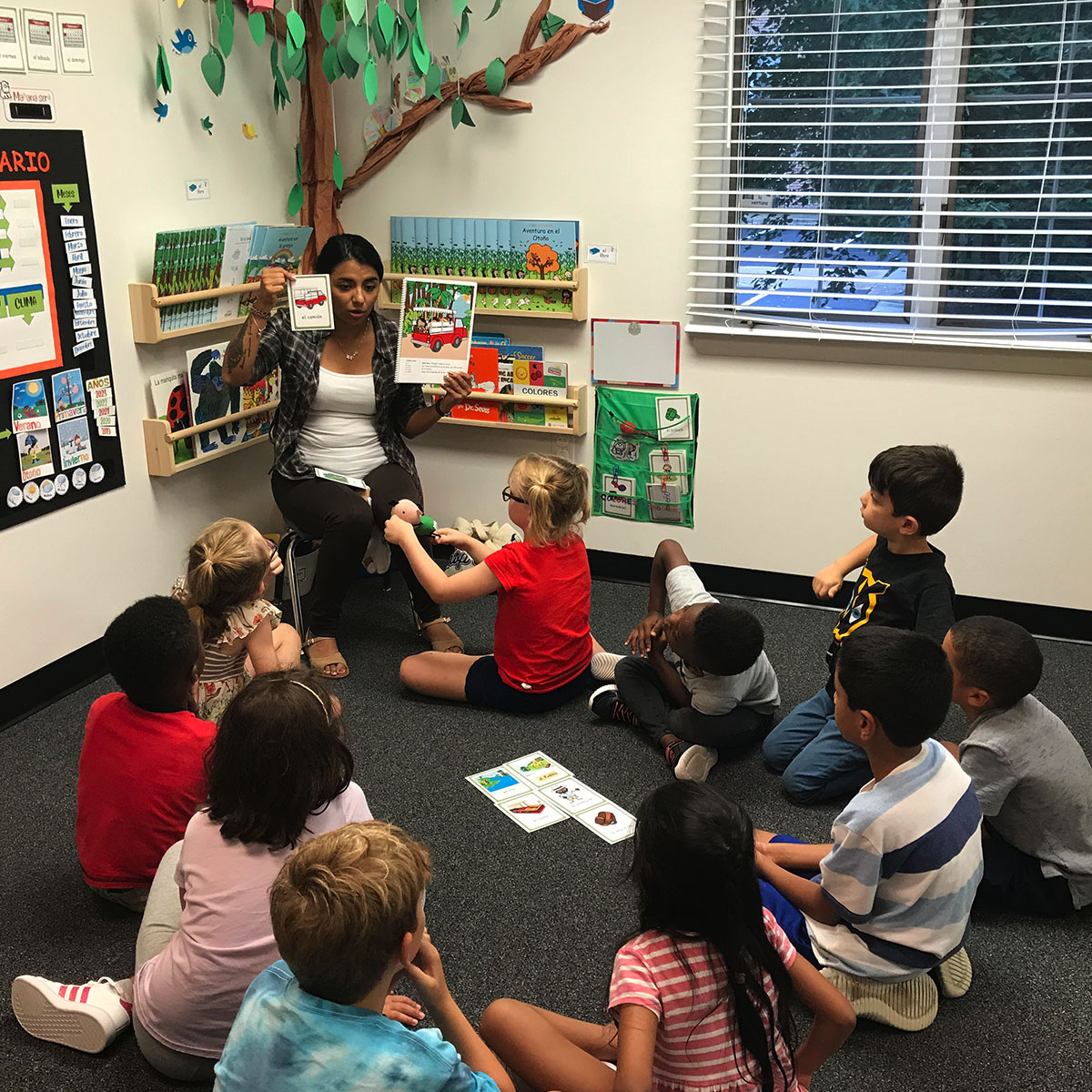 Why Choose Lango Northern Virginia
Kids who come to Lango classes get a leg-up on learning a new language! They make developmental strides that will prepare them to succeed in school, gain an appreciation for other cultures and make new friends in the classroom, plus they have a great time in the process!
Learn a Foreign Language
Witnessing your child learn another language is exciting. Of course, children learn languages at different rates, but your child will make strides that may surprise even you. First, they will begin to understand words, then phrases, then sentences. They will also begin to answer simple questions, speak in short phrases and then engage in simple conversation – and be on their way to becoming multi-lingual.
Make Developmental Strides
At Lango, you can expect your child to grow developmentally and cognitively, including improved problem solving and critical thinking skills and enhanced creativity. Studying a foreign language over an extended period of time has been shown to accelerate cognitive development, resulting in higher grades later in life in math and English, and even in higher SAT scores.
Gain an Appreciation for Other Cultures
Our teachers bring their passion for other lands and peoples to their classes. Lango students learn about the richness of other cultures, typically increasing their interest in speaking their new language. Depending on which language classes they take, our students may learn about folk music from Peru, traditional clothing from Puerto Rico, the secret of ancient Egypt, the beautiful Moroccan mosaic art, or the Chinese dance.
Make New Friends in the Classroom
Our engaging, interactive classes are ideal places for kids to make new friends. Students who learn a new language also learn the importance of being inquisitive, open and understanding of others, and LANGO classmates often become great friends.