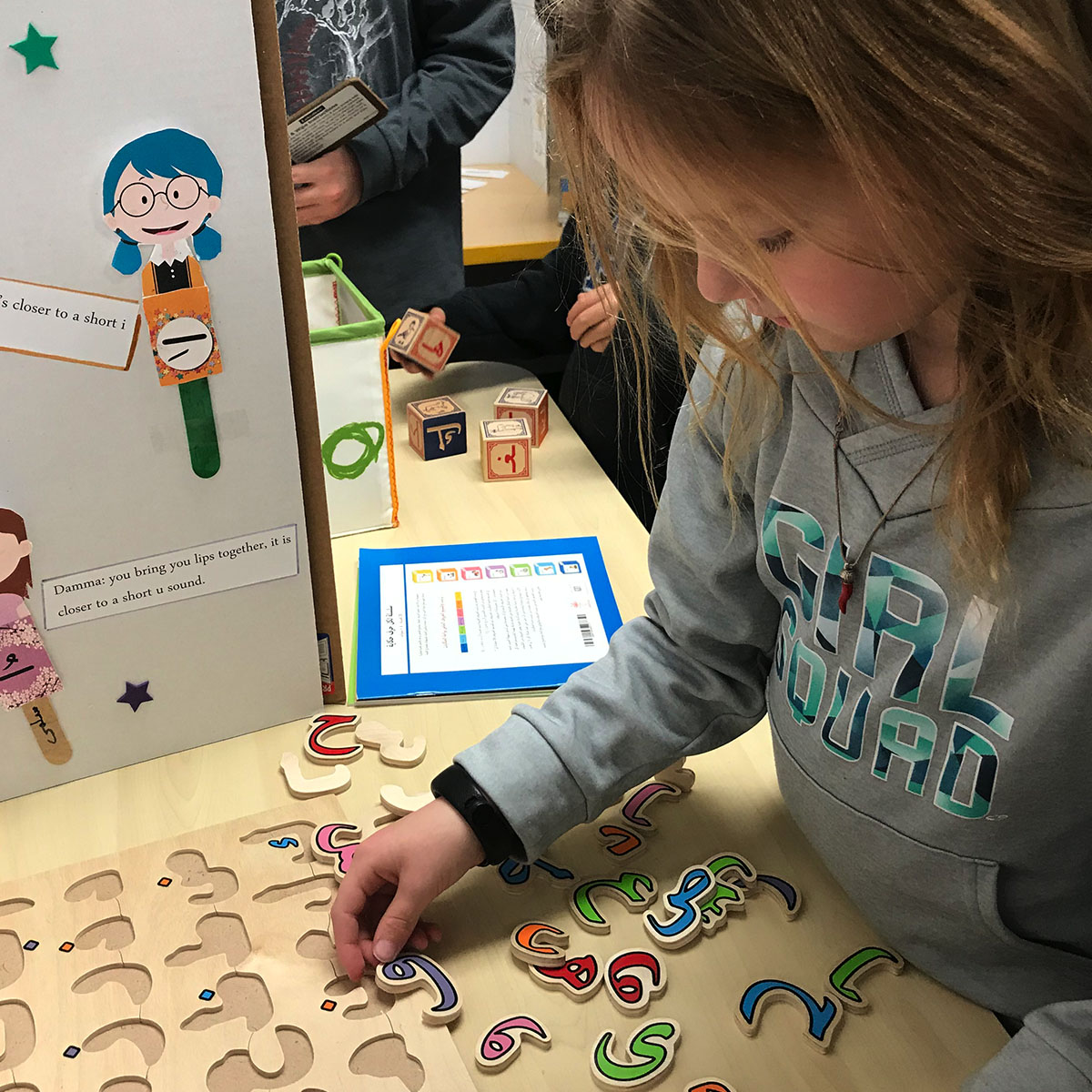 In-person Arabic Immersion Preschool 2021/2022
Kids Ages: 3 to 5 years old
In-person Arabic Preschool: August 30, 2021- June 10, 2022
Starting August 30, 2021 Lango Kids Northern Virginia will offer in-person Arabic preschool program. This program will be available in three formats:
Option #1: TWO DAYS a week from 9AM to 12PM
Tuesday & Thursday
Tuition: $300.00/month
Option #2: THREE DAYS a week from 9AM to 12PM
Monday, Wednesday, and Friday
Tuition: $450.00/month
Option #3: FIVE DAYS a week from 9AM to 12PM
Monday through Friday
Tuition: $650.00/month
Please note that there is $175.00 yearly material fee for all of our students, and $75.00 registration fee for new students ONLY.
SIBLING Discount: 10% OFF for second and third child
MILITARY Discount: 5% OFF
Abjadiyaty (My Alphabet)
This program introduces Pre-k students to the Arabic Alphabet. By the end of the program, students will be able to identify, sound, and write the Arabic letters in their independent and initial forms. They will be able to use basic greetings and leave taking, common expressions, introduce themselves, and understand basic classroom directions. They will also learn some songs and vocabulary for different topics; body parts, shapes, colors, fruits and vegetables, food, numbers, animals, nature, weather, seasons, and classroom objects.
Curriculum: Al-Amal book series, Editions Granada, Pre-k level. In addition to a variety of educational materials compiled by our team to enhance the educational experience (flash cards, worksheets, audio visuals, magnets, games, props, etc.).