Winter Adventure
Dear Lango Parents,

We hope you all had a relaxing and enjoyable holiday and thanks again for being part of our Lango family. The kids have enjoyed our new adventures with Cosmo and the Lango kids. During the winter session the kids learned about winter items and reviewed body parts with our snow man. Our classes utilize fun and dynamic learning through songs, games and crafts as always. Thank you all for the opportunity and for continuing to be part of the Lango family. We are looking forward to continue to be part of our student's language development. Our next adventure will be Spring Adventure!
Saludos,
Spanish Lango Team
Diana & Fatiha
Our Book
Winter adventure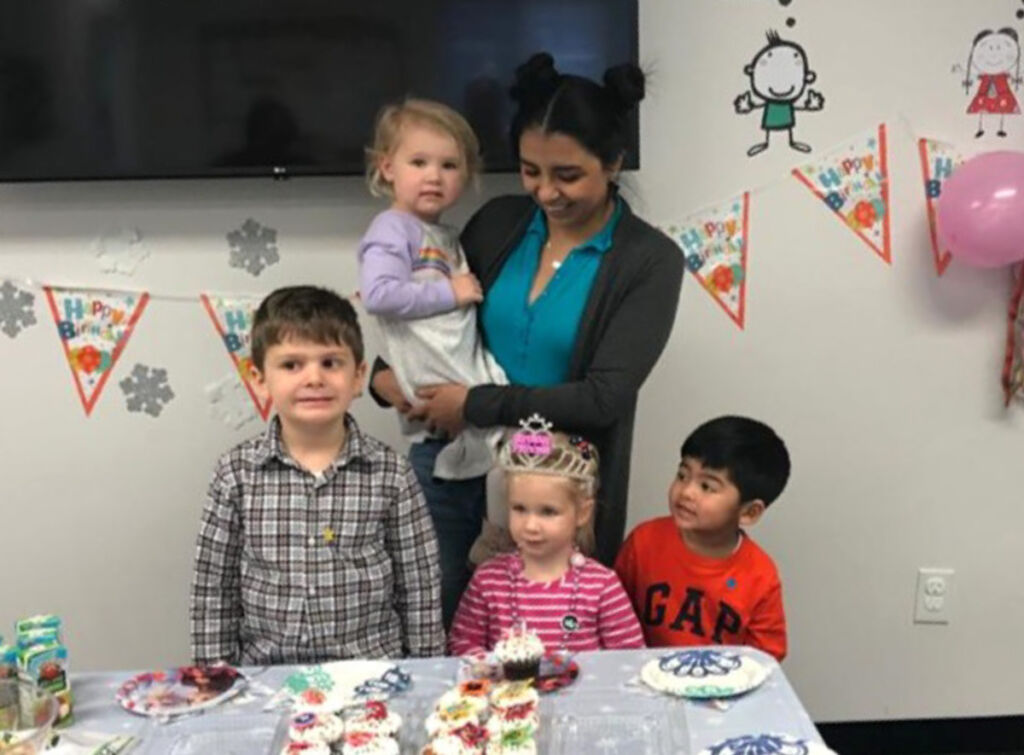 Winter Adventure
In our Winter Adventure we followed the Lango Kids and Mrs. L as they putted on their winter clothes and chugged up the snowy mountains by train – Cho Chooo! Cosmo found a little house belonging to three bears that has things that are just right for him, but lost his scarf and boots. The Lango Kids and Cosmo had a fun adventure with the bears getting Cosmo's winter gear back, visiting baby bear when he was sick and building a snowman.
In our morning greetings, we cover tons of standards in a fun way. We talk in Spanish saying our names, ages, weather, favorite color, and animal. Please ask your child to sing the months of the year song or the greeting common phrases. They are also practicing tracing and writing their names and leaving spaces between every letter to make their names readable.
In our Spanish language art, we practice las vocales (vowels) daily. The students enjoy our three learning steps:
Visual: using drawing/coloring worksheet.
Aural: Listening to a fun song and singing along.
Kinesthetic: playing a game, for example finding an object that starts with A.
We are working to master voicing the Spanish alphabet. We will soon introduce opened syllables, for example: ma,me,mi,mo,mu. We learned how to draw some shapes and say their names in Spanish. We also love counting together, identifying, tracing and writing numbers 1-6!
Thank You!
Winter Vocabulary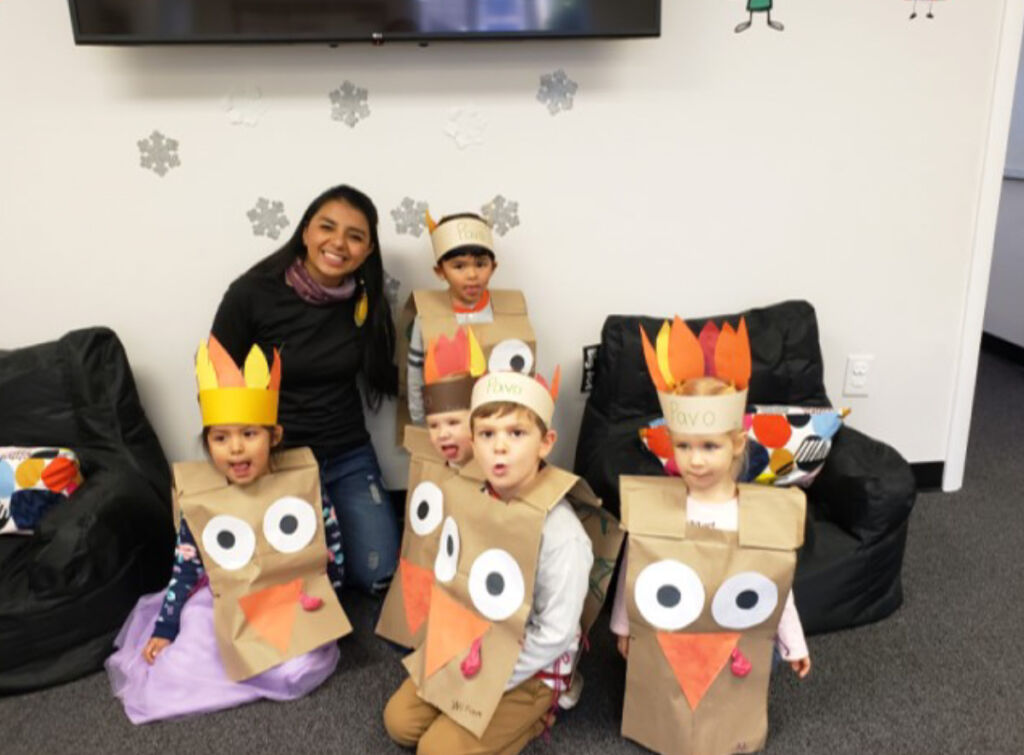 This is the vocabulary, associated with this adventure:
Hat- gorro/ scarft-bufanda/ gloves-guantes/ invierno-Winter/snow-nieve/ snowman– hombre de nieve / jacket-chaqueta/ boots-botas/ polar bear-oso polar/ snowflake-copo de nieve / train-tren / hot-caliente/ cold-frio / perfect- perfecto / fish– pescado o pez / sick– enfermo/ arms -brazos/ mouth-boca/ nose-nariz /eyes-ojos / big-grande / small– pe-queño
Upcoming Dates:
Enrollment for children presently attending Lango preschool is open. Fall 2020-2021 re-enrollment dates February 24 – March 24.
Enjoy a 10% discount rate when you register for our 5 days program for the fall 2020-2021.
Summer camp registration is open. Half day camp 9:00 am to 1:00 pm. 10% OFF when you register for more than one week.
Our current preschool classes will run the usual hours during our spring camp week April 6-10.
At Lango Northern Virginia, we strive to make learning languages fun and fruitful. Thank you for being part of our mission.